Please Click Adverts to View Full Advertisement
Building and Home improvements

01276 504806



2009 Award Winning Kitchen planners and furnishers

BASINGSTOKE HAMPSHIRE

TEL: (01256) 363123
Brighten up your kitchen with a BOLD statement accent colour. Adding a focal point to a white sleek kitchen can add the 'wow' factor. Use colourful vivid splash backs, wall tiles or event just painted walls.

Less is more when introducing a colourful point of interest in your kitchen. Create that finishing touch with shocking pink or lime green. Citrus colours are currently on trend, so be adventurous and make your kitchen an inspirational talking point.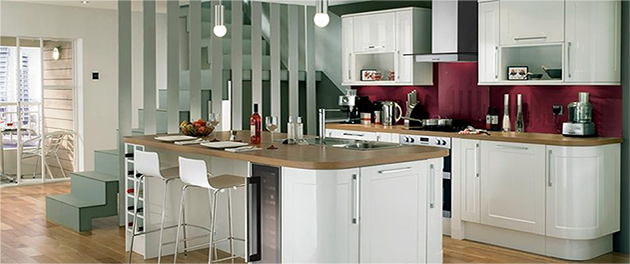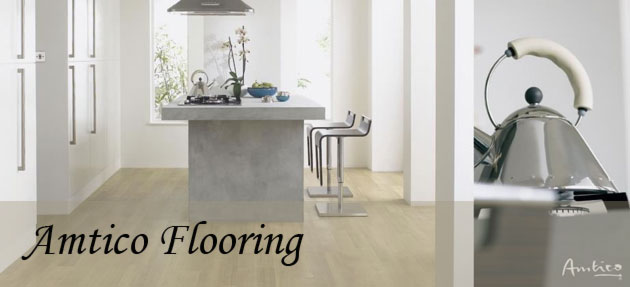 Amtico International has over 40 years experience in designing, and manufacturing flooring, and come highly recommended with floor fitting experts. Amtico floors has an unrivaled collection of Woods, Stones and Abstract floor tiles.

There is a great range to inspire ideas from traditional, classic and contemporary styles to fit your kitchen design which our Hampshire kitchen flooring specialists can fit.

Some of the most popular amtico tiles are the limestones and sandstones, this is most likely because they are 'neutral' tiles and very versatile and easy to keep clean. They are great for creating a subtle light and airy scheme in your kitchen.

Another very popular amtico floor look is the 'coffee and cream' look, popular for the kitchen, which mixes simple textures rather than bold colours. Or for a fresh contemporary style, Amtico Crema Marfil, Limestone Malt or Limestone Biscuit are the tiles to choose. Any of these styles can add a designer feel to your kitchen.

So for any amtico flooring style that you want contact one of our local Hampshire floor fitters or Portsmouth flooring suppliers. Working all over the Hampshire, Portsmouth, Basingstoke, Gosport, Winchester, Petersfield area and further afield.

| | | |
| --- | --- | --- |
| | | |

"amtico flooring specialists working in the basingstoke area"

Designer Kitchens Hampshire - Rivendell of Winchester
Designer kitchens are something which you need to be sure to get right. Rivendell not only have years of experience in designing and installing perfect kitchens, but have a large showroom, where you can see the quality of the kitchens they supply. And maybe get some ideas.

The key factor to consider when considering a new kitchen is how to make best use of the space. How big is your kitchen and how big will it seem when it is filled with cabinets, appliances and people? Making best use of this space all really depends on how your kitchen is likely to be used. Do you have a kitchen/diner which forms the hub of a hectic household? Or is your kitchen an island of tranquility for you, were you can cook in peace and quiet? Or do you entertain a lot and need a kitchen you would be proud to show off to your guests?

Unfortunately few people have just one need for their kitchen. Your kitchen/diner may have children storming through it during the day and then have to double as a dining room for entertaining in for the evening. Hampshire kitchen designers, Rivendell of Winchester offer a totally bespoke kitchen service. Rivendell can take you through the planning of your designer kitchen, supply all of the components and appliances as well as project manage the fitting. All of this with a dedication to value-for-money and high quality.

There are countless solutions for you to extract the most use from the least space. Rivendell have expert designers who can talk you through the options which will best suit your needs. But there are some general rules which apply.

For example, if you have a small kitchen, you can't fit in a large dining area. So you may want to consider a breakfast bar. If you are limited for space you have to plan out what you need in the kitchen before you plan on what you want. Storage is always an issue, but Rivendell can not only bring you state-of-the-art storage solutions, but also understand exactly how to make the most of them so you can squeeze every last drop of space out of your kitchen.

Obviously when planning a kitchen you have to look at where the key features are going to be sited, these features are principally the cooker, sink and fridge, but you will probably have a favoured worksurface for various tasks. Don't forget that you should also carefully consider where the kettle is going to be.

For more information, contact Rivendell of Winchester.

01962 850300 - info@hampshirekitchendesigner.co.uk

Make the most of valuable space..

A 'small' kitchen is classed by The National Kitchen and Bath Association as one that is 150 sq metres or less. If like most, your kitchen falls in to this category then deciding on how to get the most from your kitchen can be difficult.

You may find it hard to overcome the feeling of not having enough space if you have small kitchen. It is recommend by the (NKBA) that unique storage solutions, choosing your appliances carefully and mixing both natural and ambient lighting can help make the most of you r kitchen.


To create a efficient kitchen regardless of how small the kitchen may be you will need to carefully consider three main points, storage, lighting and appliances.

A professional kitchen designer will be able to aid you in the design process, combining what you want with what is practical and makes use of the available space. Small kitchens can be functional, efficient and beautiful if designed correctly.

Smaller kitchen design storage ideas may include:


1. Adding a island in to the centre of the kitchen will help create extra, freestanding storage space that can be easily accessed from anywhere in the kitchen.

2. There are now great compact, space saving kitchen appliances ont he market, making it possible top fit essential appliances in to smaller spaces. Appliances can also be integrated to help save on valuable worksurface e space.

3. Buy tall kitchen cabinets that reach up to the ceiling to squeeze every inch of space.

4. Kitchen design tricks such as adding a breakfast bar that can double up as kitchen worktop, will make the kitchen more versatile and more practical. Other ideas include having a table that can be folded down and up, so when not in use, takes up no space.


5. Lighting is key - Large Windows, french doors are fantastic can in creating the illusion of space in a small kitchen. Cabinet downlighters are also practical and can soften the impact of bulky cabinets.

6. Depending on the kitchen design you choose, you could hang up pots and pans, to free up cabinet space. This would obviously not work in a very modern, minimalist kitchen designs.

7. Choose a light coloured worksurface

8. Shelving can help to create storage space and there are lots of different ways to hang cutlery and kitchen utensils, for example magnetic strips.


Remember the majority of people have smaller kitchens, all the kitchens featured ion kitchen design magazine are absolutely huge. This doesn't mean that your kitchen can't look great and be practical. A good kitchen design can make both of these possible.
Contact a kitchen designer in your area of Hampshire to see how they can help you.
Among the best ways to open up your kitchen, is do to it literally – taking down the wall between your kitchen and living room, or dining room. Joining these gathering places into a more open one. Many newer homes are have this concept of open space incorporated into their design.

The kitchen is no longer completely hidden from the living areas of the house, as it seems to have been in a large proportion of older homes. Of course, ripping down a wall is a big project, and some of us may not have the means or the inclination to do so.

Just remember that every home is different. Below are some hints on making your kitchen seem bigger. Bear in mind that you always need to balance the laws of design with your personal taste and the individual layout and function of your kitchen. Remember that just because a designer has said that your kitchen would look better with an extra window, if you really need the shelf space where the window will go you have to sacrifice one or the other. It is your kitchen, so you have the final say in the design.

Other options?

Glass cabinets – while it would be better to expand your current windows or even add new ones, it is easy to add windows of a different sort. Using clear glass panes in your cabinets, which enhance the depth of your kitchen. However, you should keep in mind that you will not just be enhancing the depths of your kitchen, you will also be revealing any mess you may have previously hidden behind those opaque cabinet doors. Consider only installing glass panes in a few of your cabinets, particularly those at eye level. This allows you to show off your beautiful crockery and tableware, and not your cereal boxes and messy spice rack. A few stained glass panels can make your cabinets jump out at the viewer.
Lights, lights, lights – using the right lighting will make all the difference in your kitchen. If you currently have just the one light fitting, situated in the centre of your ceiling, then you should seriously consider a upgrade. Think about adding extra light fittings or changing how you add light to your kitchen. One quite easy thing to do is installing lighting under the cabinets to give the worktops with light. You can even install above-cabinet lighting if your cabinets do not sit against the ceiling. For above-cabinet lighting, you could even recycle Christmas rope lights for the task. Consider getting recessed, sconse lighting around the kitchen or several light features in strategic places. Make sure that you have good 'task' lighting in work areas (like the kitchen sink and stove), otherwise you may be straining you eyes in 'mood lighting' while trying to peel the spuds. Track lighting and pendant lights can add a nice look as well as atmospheric illumination.

| | | |
| --- | --- | --- |
| | | |

Bright, warm colours – We all want our kitchen to seem larger. The trick is to not use dark or dim colours. Open up your kitchen using warm off-whites, pastels or other light and bright colours that bring in the light. Consider light-toned appliances (especially the cooker) and cabinet fronts. This doesn't mean that your kitchen has to be bland, you can add a variety of colour breaking up the space, just be sure not to give the appearance of clutter. Even simply adding something so prosaic as a bright red dishtowel, sink mat, fruit bowl to contrast with a pale surround. Hanging some bright photos, drawings or simple prints that create contrast without casting huge shadows. You should always try to have some fun with your kitchens décor. In fact, the more you use subtle, lighter colours on the walls, the more your decorations will be made to stand out.
Plants in pots – it will never hurt to add plants to your kitchen. They don't even need to be stuck in the window, although a popular place for plants is the window above the sink. Consider adding a greenhouse style window in your kitchen, not only for the plants, but for the additional light. Place cascading plants on top of your refrigerator or cabinets, allowing them to trail off of the side (not the front as they will get trapped in the doors). Get a plant stand for a quiet corner. You do not need a jungle, lots of plant can crowd your kitchen. But just one or two can bring a breath of fresh air to the kitchen. To show off you 'chefly' credentials you can plant herbs. They can look beautiful, and on top of this they smell incredible and nothing perks up a meal better than some truly fresh herbs.

These are only some of the ideas you can use to help improve the look of your kitchen. You can create the perfect gathering spot for your home. Your kitchen can feel fresher and larger, even more inviting. Just looking around your kitchen and taking some time to think about what you could change to make it more welcoming. Alternatively, thinking about what currently makes the room feel stuffy and changing them. There are countless things that you could do regardless of your budget or talent at D.I.Y.


There are many designs which can be found for kitchens which suit a wide range of user's needs - for a friendly and pleasant kitchen atmosphere.

Country style

The pretty country style kitchen gives a warm atmosphere - a pine Scotch dresser, including a Victorian pot-cupboard and French painted shelves, to be examples, can provide plenty of storage and country style.  

The country-style kitchen is one of the most sought after designs for a kitchen – the reason why it is so popular is that it has cheap materials that suggest the ease of country living.

It has a simple design concept… this style of kitchen can contain: naturally characteristic crockery, wooden wall plaques and bright and warm colours - not forgetting the unique wooden tables and furnishing.

Contemporary style

Polished white doors, as well as shiny granite worktops helps this particular kitchen to be simple, yet have ultimate plainness…One particular design, has Emerald Black granite worktops and Caesar Offerdal slate look alike flooring. An Emerald Black granite worktop was chosen to stand out from the white units, the aluminium frames and the glass larder.  In this dazzling kitchen, the beams on the ceiling truly look unique.

Traditional style

As soon as Kayleigh fell in love with her 16th century cottage, she knew she wanted a traditional kitchen. She said that ''you can't put a modern kitchen in an old cottage'' she carried on to say that ''we're not modern people, we like antiques and traditional things''. In this example of a traditional style kitchen, there is a four oven Aga and an old-styled chimney breast, which shows the original brick wall. In a traditional style kitchen, a range cooker is the most unique accessory in a traditional-style kitchen. Utensils along with cream pots and pans, complement the colour of a lovely cream cooker for an extra touch. Additionally, baskets which are used as drawers in the units release a chilled look throughout the kitchen, at the same time, smooth black work surfaces blend sweetly with the shiny surface of the cookers hob.

Work surfaces

Granite

This is a superb material which is very popular for kitchen surfaces. This material is impossible to stain, chip or scratch, so this work surface material is a great for mundane kitchen life. Furthermore, using this material for a work surface will blend smoothly will most types of kitchen cabinet. This material is smooth and flat, and is good for a modern-look kitchen.

Wood

This material gives a high quality, hard and long-lasting work surface and fits in with a contemporary or traditional setting.

Zinc

When polished, this material gives a shiny surface, what's more it is safe to work with around food. If any scratches form, they will not rust. Although, be careful as zinc doesn't work well when hot pots and pans are placed on it.


Flooring

Stone kitchen floors

Stone flooring is ideal for a place used frequently, such as a kitchen, as it is tough and practical.

Porcelain kitchen floors

If natural stone is not your choice, then porcelain flooring is a good alternative. This is a good surface as it isn't likely to chip or crack. The latest styles of this include a metallic finish and it comes in a variety of colours.

Oak laminate flooring

This is good cost-efficient flooring, which is an alternative to wood or stone.