Hampshire Buidlers, Andy Works, bringing professional and personal services to large and small jobs across Southampton, Fareham and Winchester. Specialising in conversions, refurbishments and extensions as well as bespoke timber buildings.
Timber has been a building material for thousands of years and modern timber buildings benefit from modern technology, while keeping a charm and style all of their own.
From sheds to stables timber buildings are versatile and allow you to expand your living or storage space.
Wood is a natural material, but with a little maintenance wood will last for an incredibly long time. Aside from the natural beauty, timber is incredibly versatile.
Timber buildings typically include: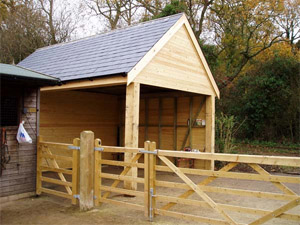 Andy Works - Across Southampton, Winchester, Fareham and the whole of Hampshire, offering conversions, extensions, refurbishments, renovations and tailor-made timber buildings.